Hello. Welcome to Webfoot's Homepage. My loves are my family, trains, and classic oceanliners. Follow my Railroad Links and you will join the wonderful world of being a Railfan.
I work for Boscov's Department Stores as a H.R. Manager (see link below). My wife Marian and I have have three wonderful daughters; Shoshana, Batya, & Hava. We live in Philadelphia PA. with our three cats. Please sign our guestbook up top and share your ideas on our message board. And if you want an out of the way, FREE e-mail service, check out mine up top. I'm not in this for the money, BUT, if you like books, travel to my Amazon link or down to my Barnes & Noble Bookstore at the bottom. If you buy something, I make a small commission. So again, WELCOME to my page. Enjoy the links.
Y'ALL COME BACK NOW....HERE!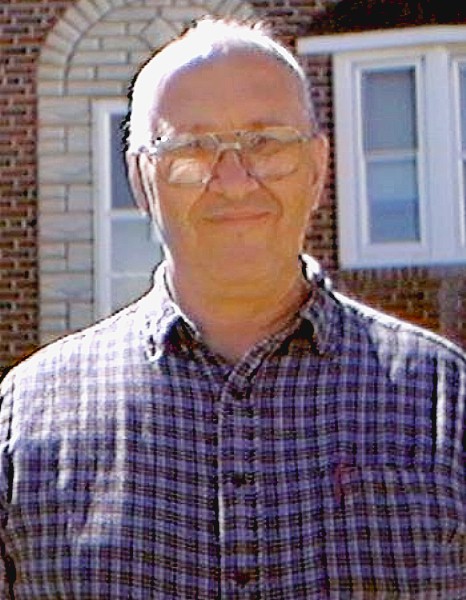 CHOO-CHOO WEBFOOT
In 1989 my family and I took a 10,000 mile train trip that covered all four corners of the lower 48. At the time I felt that it might be our last chance to see America from the window of a train. I was thankfully wrong. Within the next two years we are going to do it again, taking some extra people with us. As before, we will do it all within two weeks. Let me know what you think.
If you have any questions on train travel, e-mail me at ron@seekus.net. We have traveled with our children since they were babies, so we may have some tips that you can use. Stay tuned for our next big adventure.

Train Simulator
I don't know if you know this or not but Bill Gates is a huge Railfan. His personal train has been known to hold up traffic on the west coast. So you can be sure that when Microsoft came out with a train simulation in 2001 it is bound to be something special. I can tell you from using this program that it is top shelf. Check it out!
The RailRing (formaly TrainWeb webring) was my first stop on the railroad internet a long time ago. It is still one of the best sites for both the beginner as well as the addict. If you would like to introduce your family to the wonderful world of being a RailFan make this your first stop.......ALL ABOARD...!!!
The Fullerton train station first caught my eye from my window on the Coast Starlight about ten years ago. One look and I knew that this was a town that took its trains seriously. As my love of trains grew in the years since, the importance of Fullerton to RailFans has become very evident. The painting above is available for those intrested. Go to the TrainWeb Homepage and look for Fullerton.
Toy Trunk Railroad by Erik Sansom


See more TTR free daily comic strips - Click Here!
The Railway SiteRing
Formerly "The Railway Webring"

This site owned by
Ronald Weber
This is a great Webring for rail history. It has a worldwide following and in my mind is picking up where some of the others leave off. Good group of sites.
There are no better group of railroad workers then those of the Burlington Northern (now BNSF). My wife and I along with our three children spent a very long night in Whitefish Montana waiting for the Empire Builder to show up. The BN crews kept my wife in good spirits with their Amtrak stories and general good nature. In a place very far from home we were made to feel like one of the family.........THANKS !!!
Every week for almost thirty years my Dad would take the Pennsy from Philadelphia to New York and back for business. Every once in a while, I got to go with him. There was no better way to come into New York then Pennsylvania Station. Dad stayed at the Statler Hotel accross 7th Ave. and he always took me to Shines Steakhouse. Before it was gone forever, I took my wife and family to Chicago on the Broadway Limited. Although only a shadow of its former self, the train still managed to drive home to me just how important the Pennsylvania Railroad once was to this country.

Where are you going in our ring?
Previous Site | Next Site | Skip A Site | Random Site| Join
Those of us who live in North America sometimes think we have the best of everything. But when it comes to rail travel and public transportation we take a back seat to the counties of Europe.... In the years to come, when the oil reserves of the world dry up, we will be forced to build the kind of transportation system that Europe already has. Take a minute and explore the above Webring....you will see our future....!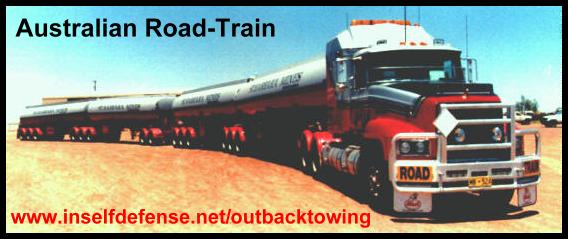 Here is a reminder that not all trains run on tracks. A web-friend of mine from Australia has a wonderful site about the road-trains of the outback. Take some time and check out his photo galleries, you will find that trucks can have cow-catchers too. Kingsley drives a towtruck that cleans up when one of these "trains" goes off the road. Interesting work from an interesting man.
This is my other page. It is devoted to those looking for a one-stop search resource. No more switching from one page to another, all pages open half frame. Stop by and take a look,CLICK HERE, DON'T WORRY, YOU WON'T LOOSE YOUR PLACE
Property of Ron Weber. Est. 3-1-00. E-mail. Last Updated 10-20-04